The medical app you can trust
Download the app to enjoy access to the McMaster Textbook of Internal Medicine wherever you go. Essentials of internal medicine are now always at your fingertips.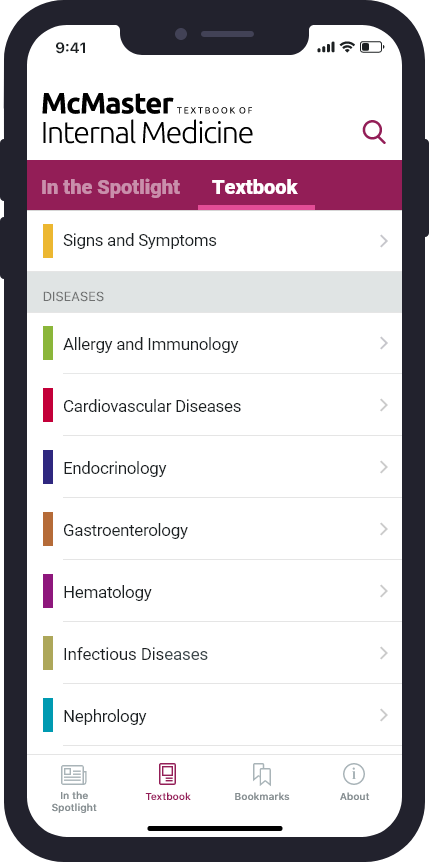 Convenient access to the first Canadian textbook of internal medicine from McMaster University
For clinicians, including internists, family physicians, front-line acute health-care workers, medical students and residents, and other medical professionals
All chapters from the print version (click to read more)
Updated on the go and expanded with new texts
Quality of evidence and strength of recommendations evaluated using the GRADE approach
Internal Medicine Rapid Refreshers
Video interviews with medical experts, including the McMaster Perspective series
Current publication alerts, including Publications of the Week
Download
Download the app from the App Store or Google Play.
Video trailer